Assessment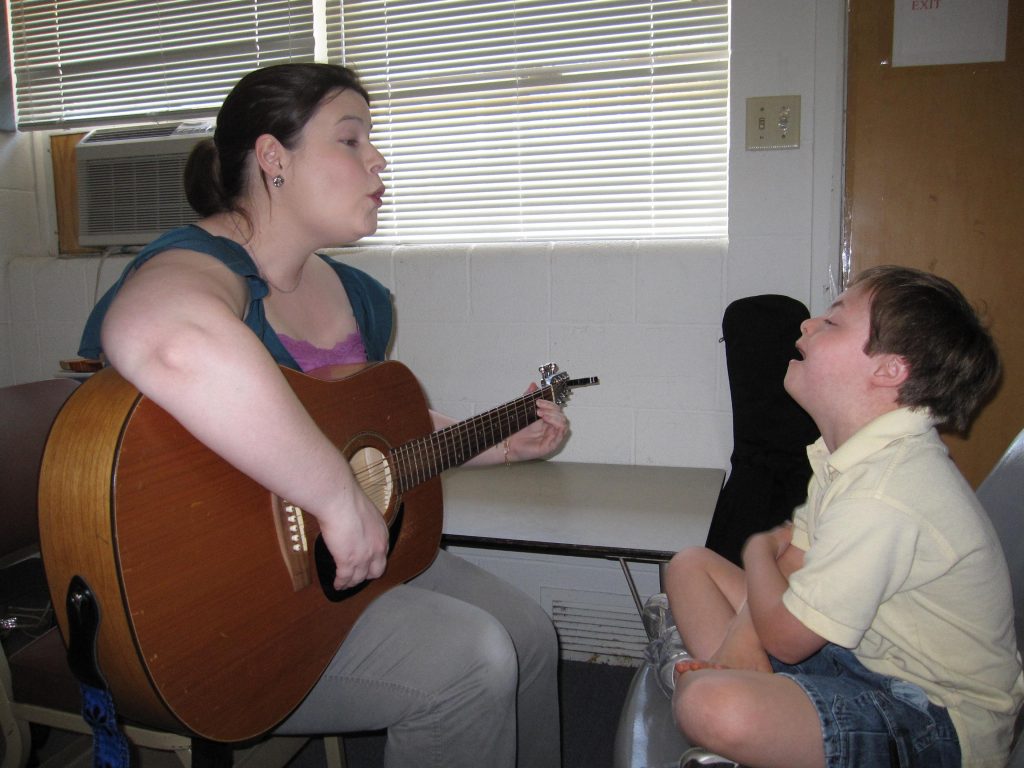 For each new individual client at MTNWA, an assessment will be performed after a referral for services has been received.  Assessments last approx. 45 minutes, followed by a 15-20 minute discussion with the parent/caregiver, and take place at the MTNWA office.  It consists of a mock music therapy session, where the music therapist will assess overall client strengths and weaknesses in multiple goal areas.  After the assessment is complete, the therapist will discuss future treatment plans for the client with their parent/caregiver.  If possible, it is asked that a copy of the IEP or ISP be brought to the assessment.
Individual Sessions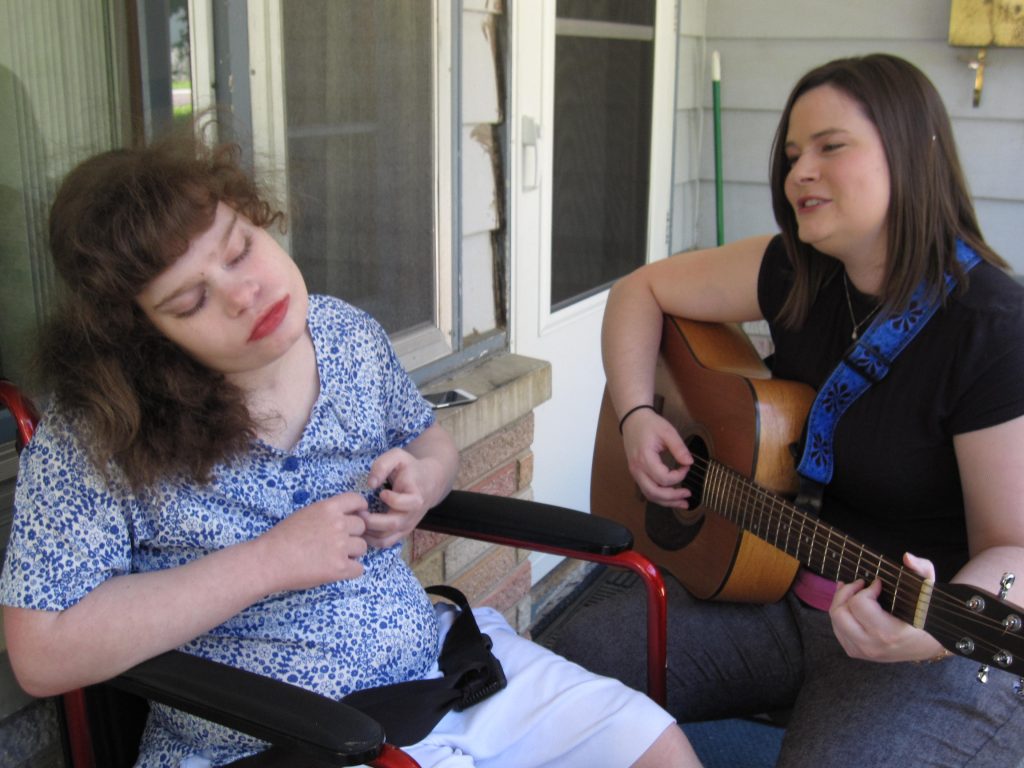 Individual music therapy session consist of one-on-one sessions with the client and therapist.  Parents are allowed to be in the room as the session takes place, or they may also wait in the waiting room.  These usually take place at the MTNWA office, unless it is better for the client and family that the therapist come to them.  Sessions can be either 30 minutes or 1 hour long.
Group Sessions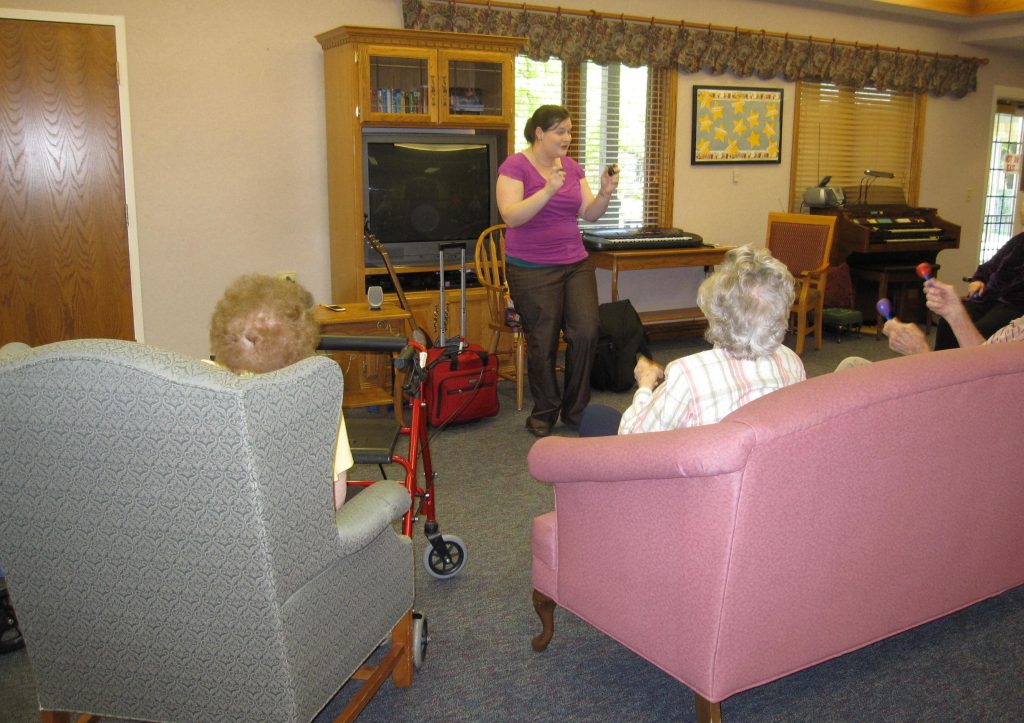 Group sessions are usually an hour long.  They take place at the group's site (nursing home, school, etc.) but can also be at MTNWA (if the group is performance-based).
Private Lessons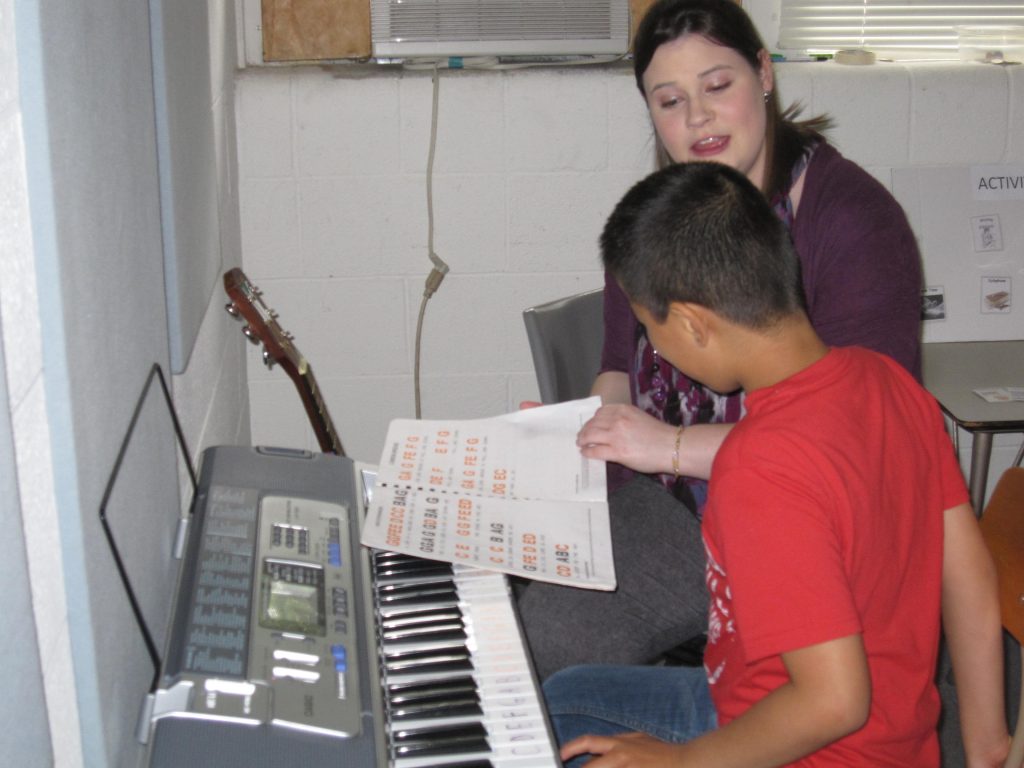 Private music lessons are usually 30 minutes long but can last longer if needed. They are usually at MTNWA. Lessons offered are beginner/intermediate piano, guitar and ukulele. Adaptive lessons are also provided if the student needs a less traditional way to learn the instrument. We can also work on group performances such as a talent show, recital, or singing/playing in a worship band!
The rate for music lessons is $80/month for individuals and $140/month for families of 2 children.